For using laser marking machine with Ezcad2, install the driver for laser mark control board v2 step by step.
Step 1
Turn on the machine power.
Connect the laser machine and computer by data cable.
Step 2
Copy marking software to computer.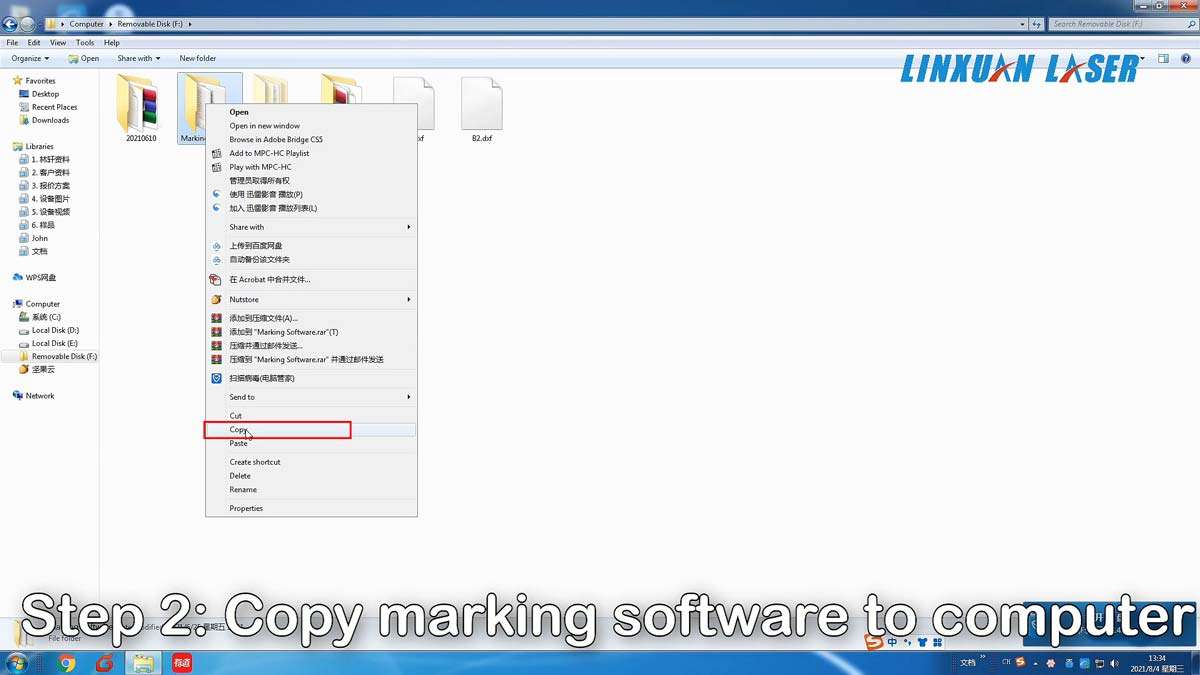 Check your computer's operating system.
Step 3
Open device manager and install driver.
Tip: Choose the right one for your computer.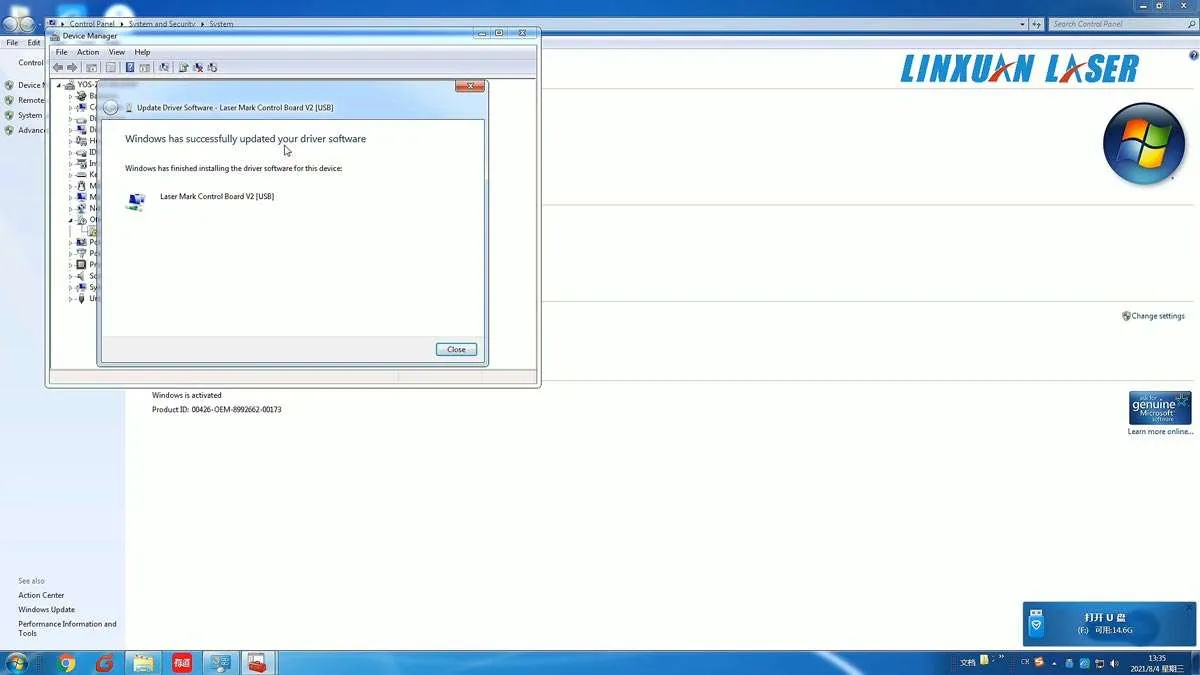 Install successfully.