Linxuan manufactures different types of reliable laser engraving machines for metal. According to your needs, there are custom stainless steel engraving machine, aluminum engraving machine, brass engraving machine, gold and silver engraving machine. You can choose the best fiber laser engraver for metal.
Features of Laser Engraver for Metal
Marking character size can be from millimeter to micron scale.
No limitation on mark content.
Its high precision feature can be used for various complex graphic processing, edited and controlled output by a computer console, allowing for independent innovation and high flexibility.
Professional Laser Marking Machine for Metal Supplier in China
Metal laser marking machine, also known as fiber laser marking machine, is one of the more advanced devices in the field of laser marking metal. It introduces high power 1064nm laser directly into the processing surface, and after collimation and focusing, the spot size reaches tens of microns or smaller. This kind of laser close to the diffraction limit can be applied to marking, drilling, or processing various materials. Linxuan metal marking machine can achieve whole automatic operation. The operation is simple and convenient, and the maintenance-free time is long.
Our metal laser marking solutions are available in a wide range of power levels to achieve different laser effects on a variety of metal materials. This guarantees that you receive the ideal product for your requirements.
Each fiber laser engraver for metal undergoes strict quality control. Guaranteed high-quality, certified, and versatile. All products are cost-effective, low MOQ, and easy to produce.
Series of Best Laser Engravers for Metal
By Features
Mini Laser Engraving Machine for Metal
Lightweight and portable, environment-friendly, maintenance-free, and it can be used at home.
Portable Engraving Machine for Metal
A product with a compact and portable appearance and a quality combination of performance and precision.
Desktop Metal Engraving Machine
Wide range of application, exquisite marking effect, beautiful craft, high precision, energy saving and environmental protection.
Hand Held Metal Engraving Machine
The whole machine is small in size, easy to carry, and can be used for general proofing or customized gift or souvenir engraving, etc.
DIY Laser Engraver for Metal
Various customized functional accessories, such as: double station, rotating plate, CCD vision positioning system, dust removal system, etc.
3D Laser Engraving Machine for Metal
For 3D curved objects, the laser focus is automatically adjusted to meet 3D engraving without visual distortion.
By Laser Source
Fiber Laser Engraver for Metal
Linxuan fiber laser engraving machine is suitable for all kinds of metals, alloys and oxides and other materials, with fast marking speed, strong environmental adaptability and good stability.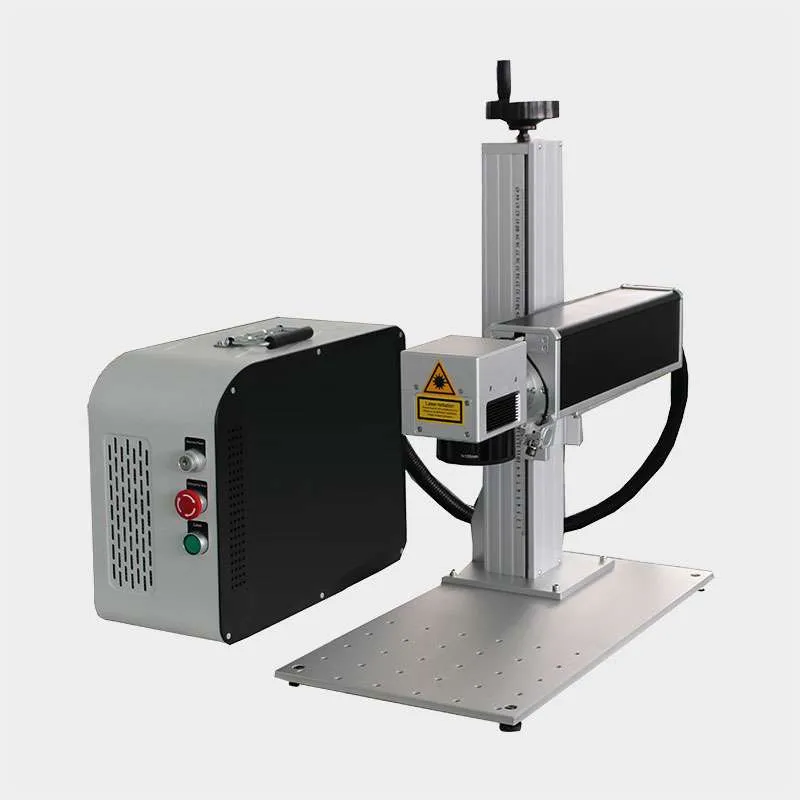 MOPA laser marker can perform basic marking, color laser marking stainless steel, black marking of anodized aluminum, and high contrast marking of various other metals (e.g. nickel alloy, steel, titanium), and is commonly used for medical products.
Our UV laser marking machine is suitable for metal surface plating marking, adapted to the high-end market of ultra-fine processing, with fine effect and firm marking.
By Materials
Aluminum Engraving Machine
Brass Engraving Machine
Gold Engraving Machine
Silver Engraving Machine
Alloy Engraving Machine
Fiber Laser Engraver for Metal Benefits and Advantages
The mark by metal laser marking machine will never fade and exist for a long time. Linxuan provides high-quality laser marking machines for metal that can be used to make 2D code and anti-counterfeit code to achieve product traceability and anti-counterfeit.
Our metal laser engraving machine processing is non-toxic and non-polluting, a safe and clean processing mode. The laser marking system adopts no-touch processing, the laser head will not touch the material surface, avoiding the risk of the material being scratched and squeezed.
The laser life of a fiber laser engraving machine is up to 100,000 hours, the electro-optical conversion efficiency is as high as 30%, energy consumption is very small, and the cost is low. Marking speed is fast, the mark can be formed once, avoiding the subsequent rework process.
The cooling effect of the equipment is good, and the heat-affected area of the workpiece is small. Linxuan laser marking machine for metal has fast processing speed and stable performance, which is suitable for mass processing and improves economic benefits.
Why Choose Linxuan to Customize Your Products
Linxuan Laser has been dedicated to the production of laser engraving machine for metal for many years. We have accumulated a wealth of experience and knowledge in producing innovative laser engravers for metal.
There is a comprehensive range of metal laser engraving machines in stock. Available in different designs, materials, shapes, sizes, colors, and finishes. You can find the ideal metal engraving machine for your business. Otherwise, we can make a custom fiber laser engraving machine for metal based on your specific requirements.
Linxuan has introduced advanced automatic production lines and high-end professionals to ensure high product quality and stable supply capacity.
Linxuan laser engraving machine is your solution to elevate your brand in the market. Competitive pricing is offered for your orders.
High-quality selection
High-speed digital galvanometer, fast marking speed, and stable performance.
Double red light focusing system, and red light frame positioning system, the focusing speed is 6-10 times faster than the ordinary focusing method.
Adopt a new high-quality chip, easily compatible with Windows computers.
Visual Positioning System
Vision positioning laser engraving machine for metal can achieve high precision positioning and marking at any angle, any number, any position of incoming materials. It can realize unmanned and automatic production by cooperating with rotary plate, assembly line, XY platform, and other components, which can greatly improve product quality and production efficiency.
Comfortable Operating Design
Ergonomically designed by professional engineers, the whole machine is in up-focus mode, which allows the operator to use the machine comfortably and reduces fatigue during long working hours.
The three-axis dynamic system brings a larger working range and automatically marks the surface of the workpiece at different heights at one time.
Metal Laser Engraving Machine Price
Please tell us the details of your needs and we will suggest the best laser engraver for metal.