Laser Maring Machines Supplier
With 18+ years of experience in laser industry, top Industrial Laser Marking/Engraving Machine Manufacturer in China – Linxuan Laser helps perform your marking plans and ideas now! Not only guaranteeing the quality and delivery of equipment, we but also solve your puzzles quickly in operation. Linxuan Laser deserves your attention!
linxuan laser marking machines
Customizable & Affordable
Linxuan Laser provides upstream suppliers consultant for your custom laser marking+engraving solutions.

High cost-effective, up to 10% – 20% cost savings.
Linxuan Custom Industrial Laser Marking Machine for Your Business
Customized Solution for Your Industry, Quality Manufacturing
Featured Laser Marking System
Linxuan laser manufactures a variety of different models in the field of industrial laser marking, with a comprehensive and rich product line, suitable for marking on various materials such as metals, non-metals, PCB boards, IC, and semiconductor wafers. We are well experienced in laser engraving, so we can help you determine what you need for your product, including custom laser marking equipment. Profitable laser markers to start & grow your business!
Custom Laser Marking Accessories
With many years of experience in the laser industry and a rich professional team, we can provide a variety of automated laser marking accessories, laser technology, and non-standard automation solutions according to customer requirements.
Why Choose Linxuan as Your Supplier
As a professional laser marking machine manufacturer in China, we can provide sustainable, improved, and innovative laser marking products at a very competitive price. Specialists in laser marking equipment.
Experts in Laser Marking
Over 18 years of intention for one goal, we specialize in developing and manufacturing leading laser marking solutions for kinds of direct part and product marking. With advanced laser marking machines at an affordable price, customers from around the world have reliably and economically made marks on countless products through our laser marking device. Grasping innovative, high-quality hardware/software and professional comprehensive service, Linxuan Laser creates value and brings value to all customers.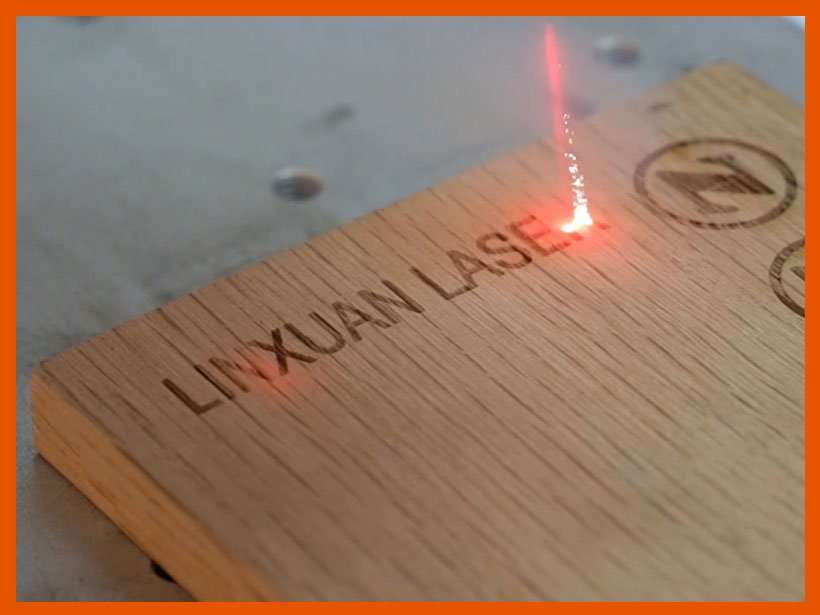 Excellent
Technical Support
---
Why Linxuan Laser Engraver Supplier is Trusted
Affordable and Fast Production
Linxuan Laser offers speedy production while assuring high-quality industrial laser engraving machines. Our high-volume production also allows us to have cost-effect laser engraver manufacturing services.
Excellent Materials and Components
We guarantee the use of high-quality materials and components to ensure that the laser marking equipment is strong and durable, even in the face of harsh industrial environments.
Wide Range of Techniques Used
We are experts in different laser marking techniques that allow us to produce different types of laser markers with additional intricate features. Combined with excellent laser marking software and functional accessories, we can solve a variety of complex and customized laser marking needs.
Applications
As the foundation and focus of our business, our various laser marking machines have extensive and in-depth industry applications and customer accumulation around the world. We also provide targeted development and customized special laser marking machines applied in a specific industry. Get the custom laser marking/engraving solution to perform your plans and ideas.
Service You Can Rely On
Linxuan Laser has a professional R&D engineering team consisting of highly trained staff and inspectors. Our R&D team will help you create a specific laser marking system. We are fully committed to bringing our customers to find the most suitable in the market.
Value-added Services
As a reliable manufacturer, we are committed to offering top-quality and affordable service tailored according to your industry needs.
Sample marking test. We can live broadcast the marking process for various materials. You can also send us samples for testing to better understand the marking effect of the corresponding products.
Base parts selection. Our team can give suggestions so we can help you choose the right cost-effective laser parts that are suited to your project.
Strict Quality Control
We have strict QC personnel and testing equipment for quality control in every production stage:
Base parts inspection
Product inspection
Mass production control
Pre-shipment inspection
Related Resources and Articles
Fiber/CO2/UV laser marking sample videos including different materials and industries.
Sample pictures of Linxuan laser engraving machine projects give you some general reference and inspiration.
FAQs of laser marking process, laser marking software(Ezcad2, MarkingMate)
Send Inquiry
Linxuan Laser integrates service into each segment of the life cycle of every order from pre-sale, in-sale until after-sale, and offers "consultancy" and "manager" services. So if you are looking forward to buying affordable laser engraving machines, please feel free to contact us.